Chapter 2. End of the World (2)
Translator: Aura
---
As a result of her obnoxiously high self-esteem, she would fight recklessly at times when she should have backed down immediately, which is why she often came back full of curses. It disgusted him to see her like this.
"Pathetic me? Fuck, don't you remember when you had the 'speak openly' curse and you begged me to take it off from you because you didn't want Arthur to know how you felt about him?"
The day after he stole that curse, he remained locked in his room. He didn't want to see Sigrin and Arthur because he might unintentionally reveal what Mary had told him. Due to terrible anxiety, he didn't even keep the first date he had arranged for that day.
But it was all in vain. She confessed her feelings to him later and now they were all together.
"You only talk nonsense every time you open your mouth."
"What I'm saying is the truth since that curse still has some effect on me! Cough! Cough!"
If the curses didn't cancel each other out on their own, who knows what he would have said right now.
"It doesn't matter. At least you will save the world, right?"
Krasue let out a heavy sigh, as if he had released what was inside him, and looked at Arthur again.
What mattered now was what Arthur would do. Who so far had never disappointed.
He always seemed to have it all figured out, as if he knew the future.
However, the situation eventually got out of control and he ended up here barely alive on the ground.
Even so, Krasue remained with Arthur.
Everyone around Arthur has been a bunch of idiots. But Arthur was the only one who had at least told him that it was necessary.
While Arthur also didn't stop those who treated him abusively, Krasue stayed in the Azure Sky Order because he felt truly useful.
"You're the only one who can do it."
As he watched the end of the world, Krasue remembered the words Arthur had just said.
'It's over.'
The words that he blurted out with such ease, as if a play had ended, threw away all the efforts Krasue had put in so far.
"Yes, but I failed this time too."
Arthur stood up. Blood dripped from under his breastplate.
It seemed that he could not prevent the end of the world and of his own life.
"This time, too?"
But Krasue reflected for a moment on what Arthur had just said and expressed his doubts. His answer had been as if this was not the first time he had experienced this situation.
"You don't have to be sad, this time is different because I got the item 'memory transfer'."
The expressions of the three women who did not take their eyes off him changed. It seemed as if they had made a promise to each other a long time ago.
Bewildered, Krasue slowly frowned.
"What are you talking about, Arthur? Am I the only one who doesn't know?"
"Krasue, this isn't the first time I've seen the destruction of the world. This world has been destroyed multiple times."
Arthur's revelation only further confused Krasue.
'What kind of nonsense is that. Has Arthur lost his mind?'
"But it's all right. I can return to the past."
"Arthur! That's, that's absurd! Sigrin, Abella, Mary, you already knew something!"
Despite Krasue's screams, the three women just stared at Arthur. As if the rest of the world didn't exist.
"At this point it doesn't matter anymore, so I'll tell you."
Arthur decided to clear his doubts.
"I have the regression skill."
'Regression?'
Because a skill that looked like something out of a storybook had just come out of Arthur's mouth, Krasue's one intact eye twitched wildly.
In addition, the other three seemed to already know about his regression skill.
"Regre…ssion?"
With this, Krasue felt as if the missing puzzle piece had been added. Now he understood why every step Arthur took was as if he knew the future.
You could see in Arthur's eyes that he wasn't lying. He really had the skill to go back in time.
"And this time, I got the 'memory transfer' item. If it works as it should, Sigrin, Abella and Mary's memories will also be transferred to the point of my regression."
"So, will you go back in time and start over?"
He alone had been unable to prevent the destruction of the world, so accompanied by everyone in his regression he would be more likely to succeed.
When Krasue realized this fact, his one eye started to open wide.
'Yes, we could prevent the destruction if we worked together with these three women who are quite powerful from the start despite their terrible personalities.'
For a moment he saw a light on the horizon. The light of a world that had been plunged into desolation.
"Yes, I'll start over with them."
Krasue was startled as soon as he heard 'them'.
'What about me?'
He had tenaciously managed to survive and endured the curses he had stolen from everyone else, while the other members of the Azure Sky Order had died.
"Wait, Arthur."
Since Arthur didn't include him, Krasue decided to ask.
"… What about me?"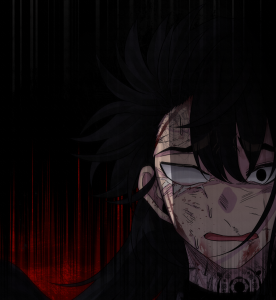 Krasue barely managed to open his lips a bit. As soon as Arthur heard the question, he stared at Krasue as calmly as he had from the start, and then burst out laughing.
"Pwahahaha."
Krasue was stunned at his sudden laughter. A moment later, Arthur's golden eyes shone.
"Krasue, what's the point of transferring your memories when your mind has been completely tainted?"
Arthur continued.
"Don't worry. I like you well enough. The Azure Sky Order couldn't get this far without you. Your skill at stealing curses is useful. But that doesn't mean I need the current 'you'. Who I need to follow me is the 'you' with a clean mind."
Those words sounded as if Arthur considered him a tool. A disposable tool that is used once and then thrown away.
A necessary tool for each regression, but no more, no less.
"See you later, Krasue."
With that said, a bright light suddenly began to come out of Arthur's body.
Krasue realized that Arthur had used the regression, so he shook off his daze and tried to stand up. However, he fell to the ground.
He had a numb leg from a curse, so he couldn't walk.
Crawling through the mud, Krasue screamed at Arthur as blood spurted from his mouth.
"Hold, Hold on! Hold on, Arthur! Take me with you! Dammit! If you're going back in time with them, take me too!"
However, Arthur's expression remained unchanged.
Krasue never had any value in Arthur's life. The reason Arthur pretended to recognize him was only because he knew Krasue was useful. He had never recognized him as a colleague.
But had Krasue really just realized that fact?
'I already knew that.'
Actually, he had realized it inside himself a long time ago.
Whenever a member of the Azure Sky Order treated him with contempt and humiliated him, Arthur simply watched in silence. As if he deserved such treatment.
If he had really considered him a colleague, he would have sided with him and stopped them. He didn't even praise him for his efforts.
'I was lying to myself.'
He continually told himself that if he helped the Azure Sky Order prevent the destruction of the world, then his family would be proud of him and all those who had despised him would bow their heads.
'It's over. Is this my end? Really?'
Just as he began to lose all hope, Krasue looked down at his hand.
'Could I steal his skill?'
It was something he hadn't thought about anymore because his body was ruined by curses. But for some time, that question had always been on his mind.
Of course, a skill shouldn't be easy to steal, since it's probably the most important thing for a person.
'Now is not the time to worry about that.'
Krasue raised his hand to Arthur.
'Did I try the same in Arthur's last regression?'
If Krasue had been successful, he would have been the one using the regression right now. So that only left two possibilities, he hadn't done it or he had failed.
'It doesn't matter.'
The world would be destroyed anyway, so there was nothing to lose in trying.
"Fuuuuuck!"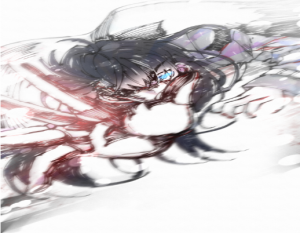 After that one swear word, Krasue's raised hand flashed.
Krasue lost consciousness as he was swept away by the bright light.
***
"Huh?"
Once the bright light faded, a single voice was heard.
In the midst of the meteor storm ravaging the world, a man slowly opened his eyes. He quickly realized that there was no one near him, and his eyes went wide.
"What?! What happened?!"
He wondered why he was still here when he had definitely used regression. Before he could reflect on it, he was crushed by a meteorite that fell on his head.
This had been the ninth attempt for Arthur Gramalte, who should have gone back in time and fought against the destruction of the world for the tenth time.
---
The next illustrations will be posted in our discord. https://discord.gg/hZ8SZxmZa7