Remarried Empress — Chapter 236. Two Confused Men (1)
Translator: Aura / Editor: SaWarren
---
It certainly crossed the line.
The faces of the ladies-in-waiting beside me immediately stiffened. Finally, Mastas couldn't take it anymore, but when she was about to say something, a voice mixed with laughter was heard.
"You say that like an experienced person?"
It was my brother.
Even before she turned around, Rashta flinched as she recognized his voice.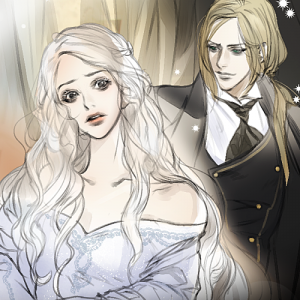 However, she was quick to look at my brother with an innocent expression.
"What do you mean?"
Fortunately, I was in front of Rashta, so I could see the change in her expression.
More importantly… will my brother be alright? Will he lose his patience here?
I was a little worried, but fortunately, my brother answered Rashta with a smile.
"It doesn't mean much. I only ask because Your Majesty of the Eastern Empire speaks as if you've already had a baby."
"I don't understand your meaning."
"It has no deeper meaning."
My brother, who mentioned it again, added in a joking tone.
"I am not trying to imply that Your Majesty the Empress of the Eastern Empire has a hidden child."
Although he said it jokingly, it was true.
Probably because of this Rashta's face became noticeably rigid.
Rashta moved her lips as if she wanted to ask if it was a threat.
But she couldn't simply ask, 'Are you blackmailing me?'
In that case, she would be acknowledging it as a weakness.
In the end, Rashta was finally forced to smile and say in the same playful manner.
"You're a little bit rude."
"Me?"
"Your words have thorns in them."
"My words. So what's in the words of a person who thoughtlessly calls someone else's sister infertile? Knives? Daggers?"
"!"
"Oh, come to think of it, I left that there."
"Neither knives or daggers…. Besides, Rashta doesn't know what you mean."
This was the way Rashta originally spoke… Although on the surface she was smiling, in reality she was very nervous. Fortunately for Rashta no one seemed to notice that detail.
"No, it's not something Your Majesty knew about. I had it in my possession."
"Huh?"
"An important document with the Empress's name on it."
I don't think he's suddenly talking about a document with my name. The document my brother is talking about must have Rashta's name on it.
What kind of document did my brother lose?
Also puzzled, Rashta asked,
"A document?"
"I accidentally left it at the palace. Ah, of course, at the Palace of the Eastern Empire. I remembered it now that I saw Your Majesty the Empress."
Rashta didn't seem to understand yet. Although she seemed reluctant, she couldn't answer immediately.
"You should look for it carefully. It seemed like an important document."
My brother smiled and looked at me, but went elsewhere.
Ah!
The document my brother was talking about now, could it be Rashta's slave trade certificate?
* * *
Meanwhile, Heinley walked alongside Grand Duke Kapmen.
The atmosphere between the two was strange.
Heinley was annoyed and uncomfortable, while Kapmen had mixed feelings, thinking about what he would do.
'Should I really go this far? She'll be sad if I do, did I still have to move on?'
With every step he took, Kapmen's mind flipped back and forth like a coin.
[What did he call me for? It's a nuisance. I need to hurry back to be next to My Queen].
However, he became even more determined as he heard Heinley's thoughts.
The next thing that came to Heinley's mind were the memories of the wedding night, which ended up completely overwhelming his reason.
Kapmen's eyes were completely red once he stopped.
"What do you want to talk about?"
When Heinley saw Kapmen stop, he asked with a smile.
He still considered this a nuisance, but he had no intention of being like Sovieshu, who got carried away by his emotions and threw out Grand Duke Kapmen.
"I know you were busy, I apologize for calling you out to speak alone."
Kapmen spoke calmly, concealing his true intentions, then raised two of the champagne glasses that a servant had on a tray.
After the servant nodded and left, Kapmen extended one of the glasses to Heinley.
"That's all right. I was just a little busy."
Heinley accepted the glass Kapmen offered him.
"More importantly, what can I do for you?"
"Ah, I'd like to talk about the trade."
"About the trade?"
Heinley nodded, raising the champagne glass to his lips.
"That's right. Once the wedding celebrations are over, Her Majesty Empress Navier will begin to fulfill her role as Empress. I hope that trade with Rwibt will be a priority."
Kapmen unconsciously stared at him. His blatant stare shook Heinley's senses.
'Why is he staring at me like that?' Feeling uncomfortable, Heinley lowered the champagne glass again.
I looked at him very intently.
Kapmen belatedly realized his mistake and smiled, pretending to be unconcerned, but Heinley cleverly extended his champagne glass to Kapmen and said,
"How about exchanging drinks?"
Kapmen smiled as if puzzled.
"You have strange tastes."
"We'll be intertwined in many ways in the future."
Despite his remark, Heinley continued to offer him his champagne glass.
Kapmen exchanged his glass with Heinley without much trouble. He then drank the champagne immediately.
Seeing this, Heinley smiled awkwardly and wondered, 'Am I overreacting?'
Hearing Heinley's thoughts, Kapmen looked down and smiled internally.
He had poured the potion into both glasses just in case. So the result would be the same even if the glasses were exchanged.
Unknowingly, Heinley drank the champagne relieved. At that moment, Kapmen hurried off somewhere else, keeping his gaze downward.
"Kapmen? Grand Duke?"
Heinley called Grand Duke Kapmen in confusion, but he didn't stop.
'What a strange man.' Heinley clicked his tongue as he shook his head.
"Um… Your Majesty?"
Christa then approached cautiously, calling Heinley.
"Sister-in-law?"
'Why did Christa come here all of a sudden?'
Heinley looked at Christa in surprise, and his heart pounded as soon as their eyes met.
Heinley swallowed hard.
He was suddenly drawn to Christa, as if he couldn't get her out of his mind.
Heinley couldn't help but place his hand on his chest.
'What on earth is going on?'
Christa also swallowed dryly at seeing him like this.
Before, when she drank coffee with Grand Duke Kapmen, he said something very strange to her.
He told her that if she loved and wanted to get close to Heinley, go when and where he directed her. It was at this time, in this place.
Of course, she did not believe his words. However, it was extremely close to the banquet hall, so she came all this way just out of curiosity.
But Heinley was looking at her… with a shocked expression.
Also, as if he wanted to deny something, he shook his head and bit his lips.
"Your Majesty? Are you alright? Your face is red."
Christa reached out her hand carefully, watching his expression.
Heinley took a step back, but his face was still red.
"Your Majesty?"
Christa called out to Heinley in a voice half-expectant and half-worried.
Heinley pressed his flushed face with his palms and gritted his teeth.
'It was Grand Duke Kapmen. He gave me something strange!'
He was acting weird and his heart pounded uncontrollably.
Heinley managed to open his mouth, he intended to tell her she'd better leave.
"Sister-in-law."
But the voice that came out was sweet, too.
Heinley felt desperate as he noticed that his own voice was out of his control. Meanwhile, Christa was thrilled to hear that voice.
Also, those eyes. Those moist eyes longing for affection.
She had dreamed of this moment for over a decade. Now she would take proper care of him.
When Christa noticed the cold sweat on Heinley's forehead, she pulled a handkerchief from her pocket.
She knew Grand Duke Kapmen had done something. But whatever it was, none of that mattered to her now.
This moment was like a dream to her.
"Your Majesty. You're sweating."
Christa raised her trembling hand and placed the handkerchief on Heinley's forehead.
"I'll wipe your sweat."
Heinley couldn't move, feeling as if he was in a state of sleep paralysis.
His body was out of his control.
And this scene was seen by the ladies of the Western Empire, who came out of the banquet hall to get some fresh air.
The ladies looked at each other, and quickly left the area.
Comments for chapter "Chapter 236"
NOVEL DISCUSSION