Chapter 259. Queen Only Loves His Body (2)
Translator: Aura / Editor: SaWarren
---
Arian, the experienced maid, did not comfort Rashta because she did not care, and the newcomers who had just become maids did not dare to speak to the empress, so they also kept their mouths shut.
Rashta spent the whole night in anguish without anyone's comfort, and finally went to the Southern Palace to meet Evely as soon as dawn broke. She went there because she intended to visit Duke Elgy anyway.
"Who are you?"
However, as soon as Evely saw Rashta, she was terribly rude to her. Her attitude was not at all polite, and her eyes were full of contempt.
"Who I am?"
Rashta was shocked. Some nobles did not recognize her as Empress and made snide remarks, but at least they kept etiquette when addressing her.
Rashta got angry seeing this girl who had appeared out of nowhere behave like this.
Actually, Evely was more unfamiliar with imperial etiquette than Rashta, but knowing that Evely was a mage, Rashta didn't even consider that.
"You are rude."
Rashta frowned as she mimicked Navier, speaking coldly and with dignity.
However, her Navier-like voice made Evely's expression darken.
"You met me the other day. You heard from Baron Lant that I am the Empress. How dare you be so rude? Do you want to be imprisoned?"
"If you imprison me, His Majesty will not stand idly by."
Evely used Sovieshu, whom she had not seen since the day of her arrival, as a shield.
Sovieshu was the most effective shield against Rashta. She shuddered as her anger grew.
'How dare this rude girl, who does not even keep etiquette before me, be so conceited as to use my husband as a shield?'
Rashta was extremely angry.
"Whose side do you think His Majesty will take, mine as Empress or yours as commoner?"
Rashta muttered, staring at Evely as she pretended to be calm, and was about to tell Viscountess Verdi to arrest the girl immediately for disrespecting the Empress.
But first, Evely spoke with a cold smile,
"Soon you will be my sister. Don't be so hard on me, sister."
Due to her stay in the Southern Palace, Evely met many distinguished guests visiting the Eastern Empire.
They were interested in her because she had been a mage and told her many interesting things. Among 'those interesting things' was what the current Empress called the former Empress during her days as a concubine.
Evely had already learned that Rashta called Navier 'sister' in public.
Unaware of this fact, Rashta cried out in horror as soon as Evely called her 'sister'.
"How could I be your sister?!"
Goosebumps rose on her skin. This arrogant girl who settled in someone else's house, like a coiled snake, to take her husband away from her at any opportunity, all while appearing friendly in front of others. This gave her the chills.
Evely raised her eyebrows and explained with a smile,
"I heard that having the same husband makes us sisters, right?"
Rashta, realizing that Evely was being sarcastic, immediately laughed coldly,
"Geez. I was wondering where the stone came from, it turned out to be a stone thrown by the former Empress."
"The former Empress?"
"I don't know what you heard, but the situation is different now. The former Empress only had a marriage of convenience with His Majesty, she never wanted him. If it was that kind of relationship, you could be my sister. But my marriage to His Majesty is for love, so of course you cannot be my sister."
"How do you know Navier never felt anything for him?"
"I certainly know better than you do. I was with her much longer."
"!"
"So don't ever call me sister again. I don't want to hear that from you."
"Sister, sister, sister, sister, sister, sister, sister."
As Evely said 'sister' consecutively in mockery, the veins in Rashta's temples tightened. Irritated, Rashta tried again to order Viscountess Verdi to take Evely away. But once more, something happened first.
"What disrespectful behavior is this!"
This time, Rashta's fake parents appeared. They were also staying at the Southern Palace, and approached upon hearing a commotion.
When Viscount Isqua saw the girl, who had been the most talked about lately, treating his daughter disrespectfully at the Southern Palace, he pounced angrily and slapped Evely on the cheek.
"Insolent. How can a commoner treat the Empress like that?!"
At the sharp rebuke Evely's eyes widened in surprise.
Viscountess Isqua also insulted Evely coldly.
"You are a bold and malicious concubine, don't act like you want to approach my daughter with such a foul mouth!"
Evely's eyes, which had grown wide in surprise, narrowed coldly.
Far from being depressed, Evely had a fierce look on her face. Viscount Isqua clicked his tongue in puzzlement bewilderment,
"Who are the parents of this rude girl? Well, if they had raised you right, you wouldn't have sold your body to become the emperor's concubine at your age."
Evely was angry, but Rashta was smiling happily. Unless they found their real daughter, Viscount and Viscountess Isqua were her parents no matter what.
"That's enough, father. That's enough, mother. No need to wear yourself out talking to someone like her."
Rashta quickly calmed her fake parents with an affectionate voice, pushing them both from behind to go with her elsewhere.
Looking at their backs, Evely couldn't help but shed the tears she was holding back. For Evely, who grew up in an orphanage, the insults from Viscounts and Viscountess Isqua were extremely hurtful.
***
Navier sent gifts to the High Priest, Princess Soju and others, implicitly revealing her personal connections.
She also exchanged letters with other countries, including countries with which the Western Empire did not have a good relationship.
Navier's handpicked aides began working in her office, after which she advanced her work as Empress at a breakneck pace.
When Navier's aides finished their first day's work, their colleagues approached them at the same time to ask, "How did the famously renowned Empress Navier work?"
The aides answered in unison.
"She's like a machine."
"I was so curious that I stared at her face for 15 minutes, and she passed from one document to another without a single change in her expression."
Navier was already recognized for suppressing Marquis Ketron during the State Council. People were fascinated with the steel Empress they had only heard about.
There was no one who hated the Empress for her good work. Unless it was an enemy.
The most pleased with Navier's speed and ability to take care of her work was McKenna.
"Do you see this, Your Majesty? The document brought by one of the Empress's aides? It is the document for the institutional reorganization of the Empire. You just have to approve it for further implementation!"
McKenna was jumping for joy, practically dancing. Becoming an empire was an honor, but it also meant more work.
But Heinley's expression was somber, even seeing McKenna's joy.
McKenna kept showing his joy while pretending not to notice his expression, but eventually asked him worriedly.
"Why do you have that expression? Don't you like it? Don't you like me to be a little more comfortable?"
Heinley responded reluctantly because he knew McKenna would not stop insisting,
"A little. But it's not because of you, so don't worry."
"Sure? Something happened?"
"…"
"So if something happened… What is it? If it was work related you would have told me right away… it is a personal matter, right?"
Heinley clicked his tongue at McKenna's insightful words, but in the end quietly confessed his concern.
"I have a little problem. No, maybe not a little problem."
"What is it?"
"My Queen…"
"The Empress?"
"I think she only loves my body."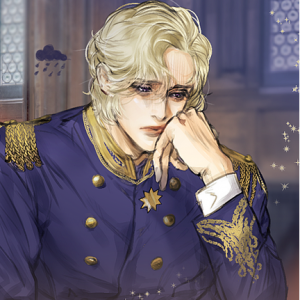 "Isn't it a relief that she at least loves your body?"
Heinley's eyes narrowed at McKenna's cold words.
"I wonder if you'll say the same when you get married."
"My path to marriage has already been blocked by Your Majesty. How could I get married when I don't even have time to go home?."
"Why? Next to my brother Koshar, you are the most popular perfect son-in-law these days."
"I wouldn't even have time for the wedding."
McKenna spoke clearly as he snorted. Eventually, he gave Heinley some sincere advice without further sarcasm.
"For true love to emerge, you need to share moments together. Your Majesty and the Empress are always busy working during the day, perhaps you don't have much time to get close to each other?"
Comments for chapter "Chapter 259"
NOVEL DISCUSSION