Chapter 393. Sentence (2)
Translator: Aura / Editor: HB168
---
At that moment, I saw that Delise shot an unusual look at the journalist Joanson. She had already stepped down from the witness stand.
Do they know each other?
Joanson nodded slightly, as if on cue, and walked over to Rashta, who was in the center of the stand.
"Excuse me, Your Majesty. It is my turn to speak, now. Your Majesty can continue your delusional talk later."
Rashta replied,
"How rude!"
"Everyone here knows that the person who uttered the most disrespectful remarks was Your Majesty Rashta towards His Majesty Sovieshu, but now you dare to call me rude."
As the audience cheered Joanson, Rashta began to waver.
For a time, when she first became the Empress, she was the recipient of these cheers.
But now, Joanson received the ovations while Rashta, who held the most honorable position, was showered with insults. Her proud expression and demeanor crumbled.
"Your Honor, allow me to continue with my speech. Did you know that the man who claimed that he was Empress Rashta's real father, the man sentenced to slavery, the man who is recorded as having a daughter named Rashta, disappeared after Empress Rashta sent for him?"
This, coupled with what Joanson had said at the beginning of his speech, further cornered Rashta.
"That never happened!"
Rashta protested, but this time Marquis Karl stood up and interrupted her.
"Empress Rashta's real father has been prepared as a witness."
On the stand, Joanson quickly turned his head to look at Marquis Karl. He didn't know that the missing man who was said to be Rashta's father would be brought to the Court.
This was a move prepared separately by both Sovieshu and Joanson, but now their actions coincided.
When the move prepared by the Emperor meshed perfectly with the acclaimed journalist's revelation, Joanson's credibility increased even more.
The man, who was escorted by knights, took the stand and testified before the High Court Judge.
"Rashta sent for me and on the way to the palace some knights saved me from dying at the hands of other unidentified individuals."
This man's presence was very shocking for Rashta. The moment the desperate Rashta heard the man's words, she grimaced in pain, as if she had been stabbed.
Next, the palace doctor, a knight, and several maids who worked in the Western Palace took the stand to testify that Rashta had attempted to assassinate Arian, her closest maid, in order to escape a few days ago.
Later, a man who claimed to be an assassin hired by Rashta confessed that he had been coerced to assassinate the Duke and Duchess Troby because the Empress threatened him with her power. He claimed that he didn't carry out her order, because he didn't agree…
Rashta protested and denied all accusations, but the High Court Judge, who had lost his temper due to Rashta's actions a moment ago, asked Sovieshu with a serious expression whether Rashta would be granted immunity due to her position as Empress.
Sovieshu replied flatly.
"Sentence her like any criminal."
Sovieshu's words implied that Rashta would be deposed based on this sentence.
Rashta continued to scream, now with a completely reddened face.
"Your Majesty, do you intend to abandon me after you used me? I hid that Your Majesty is a castrated man, and I also helped you hide the fact that Your Majesty divorced Empress Navier to hide this truth. Is this how you'll abandon me after you took advantage of me?!"
In other words, she didn't want to die alone.
"Empress Rashta Isqua, you will be sentenced for the following crimes: Collusion with Viscount Roteschu and his son Alan to deceive Emperor Sovieshu in an attempt to make Alan Rimwell's child a member of the Imperial Family; Identity theft by passing off Viscount and Viscountess Isqua as your real parents in order to ascend to the position of Empress; Unauthorized use of Empress Navier's promissory notes as your own; The unjustified and heinous order to cut out a maid's tongue to hide another of your crimes; Attempted murder of Evely, the court mage's assistant; Borrowing large sums of money from a foreign duke on behalf of the Empress of the Eastern Empire and, to top it off, the unauthorized transfer of land from the Eastern Empire to this foreign Duke; Attempted murder of the Duke and Duchess Troby; Contempt for the High Court; Defamation of His Majesty Emperor Sovieshu; Lastly, you impersonated a commoner as well as a noble when in reality you are a slave, and you tried to murder your real father to hide it. Do you plead guilty to these crimes?"
"No! Of course not!"
"You deserve to be sentenced to death for less than half of these crimes, but in consideration of the fact that you are the Empress, I sentenced you to life imprisonment."
The High Court Judge rapped his wooden gavel three times.
The two knights who had brought Rashta in approached her and grabbed her by the arms.
Rashta struggled and began screaming, demanding to be released, but it was in vain.
The audience was completely exhausted. The Judge exchanged glances with the assisting judges as he wiped the sweat from his forehead with a handkerchief.
After Rashta was taken out of the Court, Sovieshu casually turned around and walked out through the door that only the Emperor and the Empress could use.
"We should leave, My Queen."
"Yes."
Rashta tried to reduce her sentence by dragging Sovieshu with her, but it didn't work.
However, the seeds sown by Rashta will remain rooted in people's hearts. If the next empress is also unable to bear his children, then people will really suspect Sovieshu.
When it is not the Emperor's own child who becomes the successor, power begins to divide.
Heinley's older brother had no children, so his power was unstable. For his brother's sake, Heinley had to spend much of his time as a Prince abroad.
Would Sovieshu's successor do the same as Heinley? Would the successor keep his mouth shut and stay away so as not to harm Sovieshu?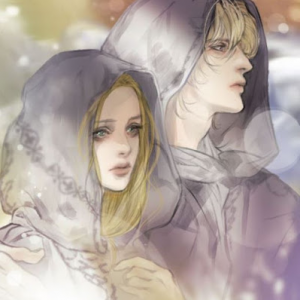 ***
Comments for chapter "Chapter 393"
NOVEL DISCUSSION