Chapter 413. The Man Who Married My Wife (2)
Translator: Aura / Editor: HB168
---
While the Emperor of the Western Empire struggled to shake off the curses and unwanted memories that lingered in his mind, the Emperor of the Eastern Empire struggled to regain his lost memories.
One day, Sovieshu woke up to find that his mother, father, and wife were gone. As Sovieshu dealt with their absence, it seemed absurd and unbelievable to him that all this was caused by himself — in the future.
However, Sovieshu didn't despair.
"Is this my office?"
"Yes, Your Majesty."
"I appreciate your guidance."
Sovieshu decided to stoically take back what he had lost.
Fortunately, all his actions were documented because he was the Emperor.
Besides, Sovieshu was in the habit of personally documenting important information and his thoughts.
He assumed he maintained that habit over the years, so he decided to check the records first.
"Marquis Karl, who are my secretaries?"
"Count Pirnu, Count Noreiyu, and myself. We are three in total."
"Three? Only three? Was I that frugal? Me?"
At Sovieshu's surprised remark, Marquis Karl concealed his discomfort.
"There was one more, but he resigned on Your Majesty's orders."
Marquis Karl quickly thought over his words to make sure he had not said anything inappropriate.
Nowadays, he spoke more carefully than ever. He feared that he would slip-up and increase Sovieshu's shock, making his condition even worse.
Among Sovieshu's lost memories, there were many that he would really prefer to forget, so he had to be very, very careful when he spoke.
Besides, Sovieshu still suffered due to the bad memories that reappeared after sunset.
"I see."
Fortunately, Sovieshu didn't seem interested in the secretary who was forced to resign. At least for now.
Sovieshu ran his hand over the desk. Then he sat down.
"This desk is different from my father's. Did Navier choose it?"
"How did you know?"
"It's exactly Navier's taste. She loves gold."
Sovieshu ran his fingers across the gold-covered desk with a satisfied smirk and asked,
"Well. So it's been six years since the last day I remember?"
On the way to the office, Sovieshu went over important dates from the past with Karl, who was now convinced that Sovieshu's memory stopped on a date six years prior.
"Yes."
"Six years is not a problem. I can catch up quickly."
"Of course, of course."
"Let's see… first gather all the secretaries here tomorrow morning. Also bring all the newspapers, records and so on that you can get for the last six years."
"As you command."
"What else do I need… ah. Marquis Karl, ask the people who have been close to me to write about the relevant events of the last six years and bring them to me."
"You mean the last six years that they have worked by your side?"
"Yes. It doesn't have to be formal, it doesn't have to be detailed, and it doesn't have to be objective either. I want to know what has happened from different points of view."
"!"
"If you listen to only one side, the information will be biased."
Once Marquis Karl left, Sovieshu looked around as he rubbed his hands together.
Navier's touch was all over the office, not just on the desk. Ivory-colored curtains with gold prints, chairs covered in gold, red carpets with gold patterns, gold sculptures carved on pillars…
'Our relationship didn't seem to deteriorate immediately after I ascended to the throne. It's strange.'
Sovieshu spoke to himself as he opened his desk drawer. He used to write down important information, but also his thoughts, what he needed to remember, and so on. It was a habit his mother had instilled in him since childhood, so if he didn't abandon this habit as soon as he ascended the throne, the personal records had to be somewhere in the office.
He knew that if the Emperor had memory problems things could deteriorate.
"Here it is."
After he took out a bunch of files from the drawer, he reached in and noticed a hollow space. When he pressed the inner ends of the drawer, the wood blocking the bottom split open. Sovieshu pulled the contents out and placed them on the desk. He found an envelope full of documents, another full of letters, and his personal diaries.
After Sovieshu flipped through the letters, he opened one of the diaries. Based on the dates, the diary contained last year's events.
'At that time we were not yet divorced.'
Sovieshu closed it and opened the diary with the current year's events. As soon as he opened it about halfway, he noticed the name the courtiers had whispered.
Rashta.
Sovieshu returned to the first page, and saw the name again.
Rashta.
Sovieshu reopened last year's diary and checked the last few pages.
The name 'Rashta' appeared in the winter of that year, days before the New Year's celebrations.
It all started like this:
— I rescued a woman who fell into a trap on my hunting ground.
"A trap?"
— She is the most pitiful person I have ever seen.
— A completely helpless and defenseless woman.
— I have never seen anyone cry like that, as if their whole world collapsed.
— She looked like a forlorn angel.
Sovieshu raised his eyebrows. When he heard that he had fallen in love with a woman named Rashta and had divorced Navier, he couldn't believe it, even though he knew that Marquis Karl wouldn't lie.
From the diary, it was clear that this woman named Rashta had made a deep impression on him. In any case, at the bottom of that page he had written about his surprise when he found her.
Sovieshu turned to the next page.
— Navier asked about the woman's identity. I thought I had done a good deed, but suddenly I felt uncomfortable, as if she was accusing me of doing something wrong.
— When I went to the central garden of the palace to find out what the fuss was all about, I saw Navier's lady-in-waiting shoving and yelling "dirty" at Rashta, who was in a wheelchair.
— Rashta was so scared that she couldn't even answer properly.
— I was surprised that Navier did nothing to defend her.
Sovieshu turned the page again.
— Rashta marvels at the little things. She was very touched by a cake I gave her. What kind of life has she led? Life as a slave seems harder than I could ever imagine.
— I'll have Count Pirnu draw up a report on the condition of slaves.
— I said things to Navier that I shouldn't have said. As angry as I was, I shouldn't have compared her to someone else.
— Even though Navier has everything, she should also appreciate the little things. I think we really do live in the clouds.
— Is it reasonable to expect the same level of manners from those who don't have the same level of education as us? Couldn't Navier be sympathetic and let her actions slide?
— What does Navier think of Rashta? That she's scum? She insulted Rashta just because she sat on a chair that anyone can use.
— Many people whispered about whether Rashta was a runaway slave. I threatened that I would punish anyone who talked about it, but that didn't stop them, so I was deliberately kind to her in public to quiet the rumors.
— Didn't she say that she didn't like to dance? But Navier happily danced with the playboy Prince of the Western Kingdom.
"Who's the playboy Prince?"
Sovieshu muttered with a frown as he closed the diary.
"My future self… is an idiot."
He muttered as he pressed his temples.
These diaries, which were written from his own perspective, clearly showed that he was becoming increasingly estranged from Navier.
'He was an idiot who didn't even try to understand her.'
Sovieshu couldn't bear to check the diaries any longer, so he checked the contents of the envelope containing documents.
"Hmm?"
Sovieshu's expression stiffened. The documents were quite recent.
"What is this?"
It was a report about the strange phenomenon of mana decline, which had worsened in recent years.
'The person my future self suspects as the culprit is…'
"Heinley, the man who married my wife."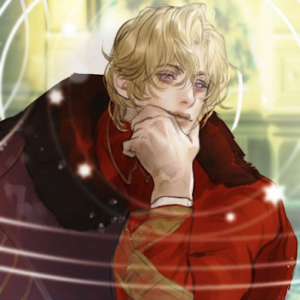 Comments for chapter "Chapter 413"
NOVEL DISCUSSION