Chapter 435. Disappointment (2)
Translator: Aura / Editor: Tiny Zebra
---
All kinds of documents on various matters were scattered on my desk. However, my mind was elsewhere, so I couldn't concentrate on the work.
As I tapped a piece of paper with the tip of the pen, black spots of ink appeared. Eventually, I crumpled it up, set it aside and placed a new sheet on the desk. It was the ninth.
I sighed as I looked at a pile of crumpled paper in a corner of the desk.
I still didn't know why Sovieshu was in a seedy restaurant. Perhaps he really went there due to the phenomenon of mana decline.
However, that didn't take away from the fact that Sovieshu fought with a drunkard because of me. If he went there in secret and dropped his cover because he became angry when he heard insults towards me…
'I hope he recovers his memory soon.'
Emperor Sovieshu would never have done that.
I'd rather have the proud and arrogant Sovieshu come back so that I could hate him from the depths of my soul.
Isn't it cruel that the person who hurt me doesn't even remember why I hate him from the bottom of my heart?
"Your Majesty. Emperor Heinley is here."
After I crumpled the ninth piece of paper into a ball, Heinley's visit finally forced me to stop this nonsensical behavior.
"Let him in."
I tossed the crumpled pieces of paper into the wastebasket and organized my desk. Heinley walked in just as I finished.
"My Queen."
I didn't want to spend any more time in my office, so I took him to our bedroom. When we arrived, Heinley approached me with open arms, kissed me on my neck, cheeks and ears. Then he took a step back.
He seemed even happier to see me than usual. Could it be because we were apart all day?
All the unpleasant emotions that had accumulated in me started to dissipate. His very presence made me feel better.
"Did you have a good day at work?"
Before Heinley could answer, I put my arms around his neck and hugged him tightly. He was my fortress.
"Queen? Do you know how good this makes me feel?"
"It makes me feel good too."
"!"
"It makes me happy to be with you."
"My Queen… Queen. Navier."
I rubbed my cheek against his chest. Being in his presence would keep the undesirable emotions, the unpleasant pity and discomfort, at bay.
At that moment, I felt his muscles in contact with my body tense and contract.
"Heinley. Breathe."
When I looked up, Heinley exhaled and rubbed his forehead against mine.
"What happened while I was out?"
Once I held his body against mine even tighter, Heinley quietly moaned, as if he was suffering.
"My Queen… I feel as if I have one foot in heaven and one foot in this world.
"Why only one foot in this world?"
"You know why, My Queen."
He took my hand gently and slid it down. Soon I could feel something rather hard.
"Queen."
Heinley sighed heavily, then he bit my ear a few times and whispered.
"Could you wait a moment?"
Once I nodded and stepped back, Heinley awkwardly walked away and entered the bathroom.
My face was also a little hot, so I took my fan out and attempted to lower my temperature. Then I went out to the drawing room to order dinner.
When the food arrived, I took it into the bedroom.
I waited for Heinley at the table. When he came out of the bathroom, he was a little flushed, but he acted as if nothing had happened, walked over calmly and sat down across from me.
I didn't want him to feel embarrassed, so I brought up a serious topic right away.
"Heinley. I went to see Grand Duke Kapmen's friend today and ran into Sovieshu."
Heinley responded as he removed the silver lid from the food and set it aside.
"Yes, I know. I couldn't keep an eye on Emperor Sovieshu today, so I asked a friend to do it for me."
"A friend?"
"A bird."
"From the Bird… Tribe?"
"Yes."
I had thought it strange that Heinley didn't set anyone to keep an eye on him. I hadn't expected it to be a member of the Bird-Headed tribe.
Come to think of it, there was no more appropriate spy. That way it would be easy to know his every move.
"Did Sovieshu go out to investigate the phenomenon of mana decline?"
"That didn't seem to be the case."
"Really?"
"He wandered around haphazardly, as if he was just out to clear his mind."
Is that so…
"My Queen, you don't have to worry. I'll keep an eye on him at all times."
"That's good to hear."
"What about you, My Queen? Did you learn more about magic today? Was it useful?"
As he asked several questions in a row, the corners of Heinley's lips suddenly curved up.
"Was Kapmen's friend fooled by Queen's acting?"
"It didn't work out as I expected."
Heinley laughed. "Was it after he saw how you were acting?"
'What is this naughty eagle insinuating?'
When I glared at him fiercely, Heinley cleared his throat and quickly changed his words.
"To tell the truth, I have no doubt that he was fooled by your incredible acting."
"It doesn't seem like that's what you meant."
"Yes, that's what I meant to say."
"No, it's not."
"My Queen, don't you believe me?"
"As much as you believe in my acting skills."
"…"
Heinley fell silent and hurried to eat a piece of the crabmeat on his plate, then suddenly pretended to become startled by something and exclaimed.
"Oh! My Queen, I've heard something strange."
"Are you trying to get off the hook by changing the subject?"
"No, I really just remembered it. It's something very strange…"
"What is it?"
"I heard that My Queen's ladies-in-waiting are behind a strange rumor about 'mana' that is spreading. Could it have been under My Queen's orders?"
"Who told you my ladies-in-waiting are behind it?
"An ordinary person could not find out, but I am a small exception. Isn't there a saying that birds may hear you during the day?"
I recalled the adage, 'Birds listen by day, rats by night.'
Does he mean that someone from his tribe told him?
In any case, it was true. I wiped my mouth with a napkin and hid my smile.
***
— I need you to go somewhere.
When Sovieshu woke up at night, he frowned when he saw the note lying on the sheets.
The note was written in a large piece of paper, larger than most sheets of paper. Maybe his day self was worried that his night self would overlook it.
If someone else had written it, one of his subordinates would naturally have taken it off the bed.
But no one did. Undoubtedly because Sovieshu wrote to himself.
— You must go to this place at night, so I can't do it myself.
Although he had learned of his other self from Marquis Karl, Sovieshu had never attempted to communicate with his day self.
There was no need to do so.
Now, his day self had been the first to communicate. Sovieshu sighed, crumpled the paper, set it aside and wiped his forehead with his hand.
Sovieshu didn't want to do anything. He didn't even want to think.
In his clouded mind, he saw a blurry image of a man wearing a white vest and a blue jewel around his neck. Sitting next to him…
"Navier."
Sovieshu sighed again, threw off the sheets, got up, and walked over to the window. The fact that she wasn't far away brought him pain and comfort at the same time.
'Is there a more terrible hope in this world?'
With his eyes closed, Sovieshu leaned his forehead against the window.
After a while, he grabbed the piece of paper again and smoothed it, checked the location he was to visit, and went out.
If it were a stupid request, he wouldn't have gone. However, he was disturbed by the word 'mana.'
Marquis Karl had informed him that his day self was investigating the phenomenon of mana decline, so he wondered if he had discovered anything.
Accompanied only by the Knight Commander, Sovieshu took a deep breath and snuck away to the place indicated on the piece of paper.
It appeared to be one of the many empty rooms in the Imperial Palace. A room with no particular purpose. There was no knight guarding the door.
After he ordered the Knight Commander to stand guard outside, Sovieshu opened the door and entered.
The interior was dark. There were no curtains, so only the moonlight coming in through the windows illuminated the room.
Sovieshu looked around the room without interest.
'What could be here?'
At that moment, a cold voice that was all too familiar came from the side.
"As I expected, the purpose of your visit was not to ask for forgiveness."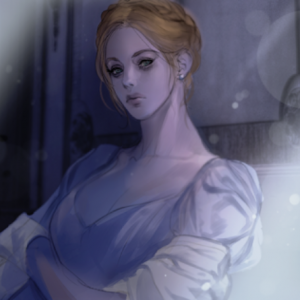 ***
Comments for chapter "Chapter 435"
NOVEL DISCUSSION