Chapter 441. Day And Night (2)
Translator: Aura / Editor: Tiny Zebra
---
I was waiting for Rivetti to come, waiting for Sovieshu to return to the Eastern Empire, waiting for Heinley's upcoming mission to recover the mana stones, and waiting for our baby bird to be born.
Recently, my life has become endless waiting…
If I wanted to lie down on the long couch in the drawing room, I had to prop myself up with a cushion so I could comfortably stroke my pregnant belly with both hands.
I reached over to pick up the piece of paper on the coffee table. It was the drawing sent by Dolshi, which I had not yet been able to decipher.
Wouldn't it be better to ask him directly what it meant, or ask a child to interpret it?
The only puzzle I could solve in this time full of waiting was this peculiar drawing.
'A wall… shiny things… why must he express his meaning through a drawing?'
After I studied it for a while, I placed the paper on the coffee table upside down, so I didn't have to look at it.
I couldn't spend all day on this, so I went to my office to take care of my duties. In the early afternoon, I went out into the garden to take a break.
I had decided to take a walk while I tried to decipher the drawing and then return to my office.
However, after a few steps I felt an unexpected breeze behind me. The grass beneath my feet froze and shivers ran through my body.
The grass didn't wither or harden as with the arrival of winter, but remained intact. Fresh green blades were still visible. However, it was definitely frozen.
When I crushed the grass with my feet, it felt crunchy and broke into pieces.
"Be careful!"
Startled, Viscount Langdel stretched out an arm to force me to stay back as he approached me. Since I had recently been the victim of a surprise attack, I obediently backed off as told.
At that moment, I lost my balance and bumped against something as I stumbled backwards.
Someone gently supported me, and I grabbed that person's arm to steady myself.
"Thank you."
I turned around to see who had helped me. It was someone unexpected…
'Dolshi?!'
It was Kapmen's friend, who shouldn't have known my identity.
Before Viscount Langdel could draw his sword. Dolshi stretched out a finger and froze him in place.
Without making any sounds, Viscount Langdel's eyes closed as if he had fallen asleep. As if he had turned into a doll manipulated by Dolshi at will.
As I watched in bewilderment at his powerful magical ability, Dolshi asked.
"Did you see what I sent you?"
Once I nodded, Dolshi leaned an arm against the wall and smiled proudly.
"What do you think about it? Do you think it is possible?"
From the way he spoke, it seemed that he already knew all about my true identity. In fact, he had managed to infiltrate the Imperial Palace and find me.
"Do you think it will work?"
Since I didn't answer at right away, Dolshi rephrased the question.
"Which parts weren't good enough?"
Coincidentally, I happened to have Dolshi's drawing with me.
I looked around, wondering if anyone nearby was aware of the situation, as I slowly took out the drawing, trying to buy time.
However, no one other than the frozen Viscount Langdel was nearby, so I finally unfolded the drawing and showed it to him.
"I don't understand what you drew."
"How can that be? I drew it so that it was easy to understand."
Dolshi pretended to be surprised and pointed his finger at the part figures that my ladies-in-waiting assumed to be a 'wall' with Viscount Langdel's help.
"A dam."
A dam?
Dolshi then pointed to the shiny parts.
"Lots of jewels."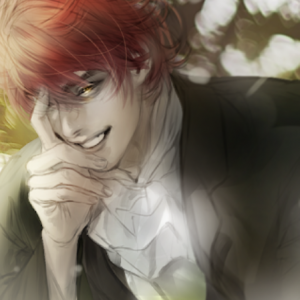 He smiled very happily at the end of his explanation and waved his hand over the full drawing.
"A dam of jewels."
After his explanation, he left.
Although he hadn't revealed his identity, as soon as I heard his words many things came to mind.
Of course, I could be wrong, but I would lose nothing by doing what he wants.
After I returned to my room, I summoned painters and master builders and gave them orders to design a robust and luxurious dam.
Actually, it didn't matter who Dolshi was. What mattered was that he could help me master my magic, and for that I needed him to like the new design. For the moment, he didn't seem to have bad intentions.
I left the finished design on the windowsill of the drawing room, and the next day it had disappeared.
'I assume Dolshi took it. I wonder if he liked it?'
"Your Majesty, what's the matter? Why do you keep looking at that window?"
"Now that I think of it, didn't Your Majesty leave something there last night? It's no longer there."
"Your Majesty, do you want us to search for it?"
"No, it's fine."
Once I reassured my anxious ladies-in-waiting with a smile, I looked at Viscount Langdel. He stared at the sword on his waist with a somber expression.
He seemed to have been very shocked that Dolshi subdued him yesterday in the blink of an eye, without the slightest difficulty, despite his efforts to guard me properly.
"Viscount Langdel, are you all right?"
When I asked with concern, he nodded helplessly.
'He doesn't seem well at all…'
Laura seemed to agree, so she whispered to me.
"Did he fight with Nian?"
"I don't think so."
"One never knows. As it happens, Nian hasn't been around lately."
"It's normal for Nian not to come."
She may be avoiding the Imperial Palace while Sovieshu is here. I preferred not to mention it because I didn't want to talk about him.
***
The rain began to fall. As I watched the sky darken, I adjusted the cushion on my seat and wiped the wax from the candles to stop the light from flickering constantly.
It was still only seven o'clock in the morning, but I couldn't believe that the sky was still so dark at this hour.
The claps of thunder made it difficult for me to concentrate, so after I broke the tip of the pen for the umpteenth time, I put it aside and stood up.
As I approached the window, the room turned white for an instant due to the lightning, and then everything went dark again.
It was amazing that I didn't feel any movement from the baby in my belly in the middle of all this. My child must be very brave.
I felt the little bird kick in response as I stroked my belly.
Once satisfied, I turned around and sat down.
Although I couldn't concentrate, I intended to finish this work. It was a matter for the imperial audience. But just as I was looking at the documents with the tip of the pen pressed to my lips, there was an urgent knock on the door.
Then, I heard an alarm bell ringing outside.
'What's going on?'
As soon as I authorized his entrance, one of my assistants rushed in with a pale face. He wasn't even properly dressed.
I looked at the clock to check the time. Something had certainly happened. It was still too early for the officials to come to work at the Imperial Palace.
I can come to my office earlier because it is so close.
"What's the matter?"
In any case, I was startled to see him so distressed. Several possibilities occurred to me to explain my attendant's behavior.
"What's the problem?"
---
Join our discord server.  https://discord.gg/CTqHuFEZ
Comments for chapter "Chapter 441"
NOVEL DISCUSSION